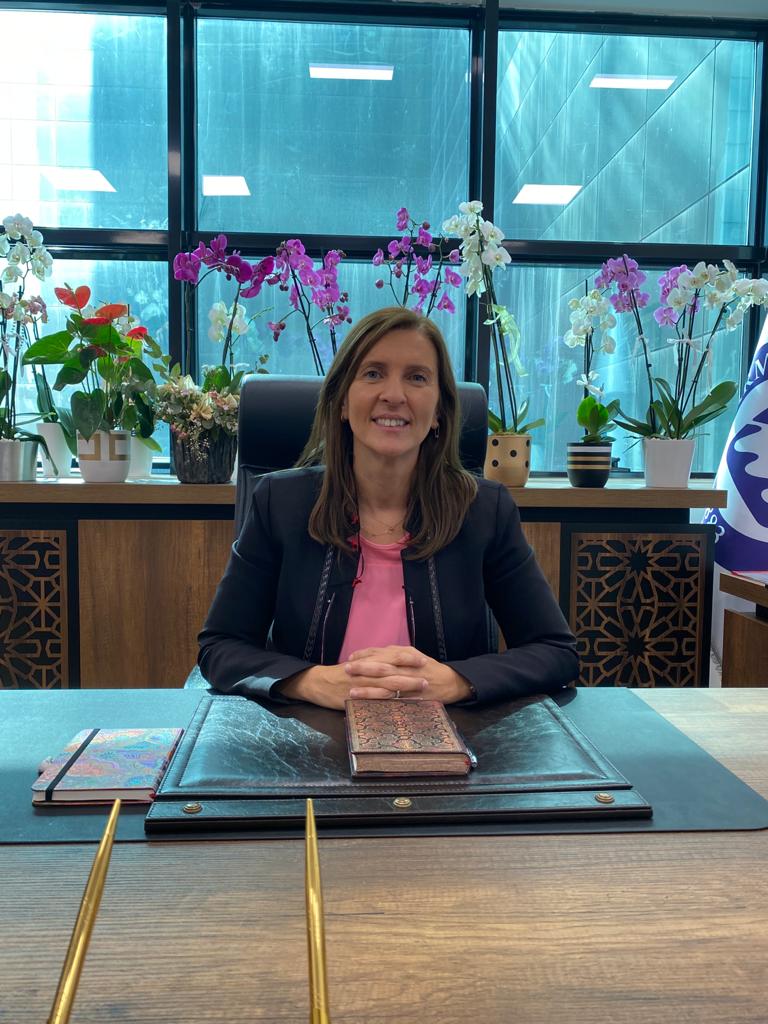 Dear Students Welcome to Faculty of Pharmacy.
Founded on November 9, 1963, our faculty is the heart of Turkish medicine, which has witnessed centuries, wars, pandemics such as cholera, malaria, tuberculosis and now the COVID-19 pandemic, is a 57-year-old sycamore that is accredited for 6 years in education, its education-training curriculum is compatible with the National Core Curriculum for Pharmacy Education (ÇEP), and ranks second among the pharmacy faculties that provide Turkish education according to OSYM placements.
Our new premises of 17.000 m2 located at M.Ü Recep Tayyip Erdoğan Campus when we moved in 13 September 2019, having the necessary infrastructure and experienced academic staff to provide world-class pharmacy education to our students, it also has the potential to train competent graduates who can meet the needs of our country.
M.U. Faculty of Pharmacy, aims to grow our esteemed students as role models in social, cultural and professional ethical terms, who are fully equipped with theoretical and practical knowledge in your profession in accordance with the conditions brought by the changing times, have a scientific perspective, and are competent to meet the pharmacist needs of our country, the health sector and the pharmaceutical industry.
Our faculty has the National Pharmacy Education Accreditation certificate from 2011 until 2021, and also hosts various national and international scientific meetings by leading many issues such as Clinical Pharmacy, student TUBITAK Projects and Industry-University cooperation.
I am honored, proud and happy to meet you as your dean at Marmara University Faculty of Pharmacy, where I entered in 1989 as a student, where I am proud to be a graduate, and where I spent every stage of my academic career life.
Our dear students;
We are very pleased to see you among us and congratulate you for the success you have shown on your way here, and we want you to know that we will always be with you with our academic and administrative units.
I wish you all a successful, peaceful and healthy university life.
Prof.Dr. Hatice Kübra ELÇİOĞLU
Dean